Anyone with a lots of kids knows how quickly laundry can pile up. If you're tired of your free time being dominated by household busywork, you might want to consider upgrading your appliances.
If you do more laundry than the average person, that means you'll want to look at high-capacity machines. We've already covered the best washing machines for large families, but unless you're a big line-drying aficionado, you'll probably want a dryer to match. Lucky for you, we've got that covered as well.
If you have the space to spare and want to cut down on the time you spend doing chores, consider one of our picks for the five best dryers for big broods. You can rest assured that all models come with our experts' seal of approval, but if you're looking for more details on a particular dryer, click through to read our full review.
Updated January 05, 2018
Advertisement - Continue Reading Below
The Maytag Bravos MGDB855DW is identical to the cheaper MGDB835DW in virtually every way: It's got a huge 8.8 cu. ft. drum, superb drying, and a bevy of cycles and customizable options. There's even a water hookup for steam cycles, plus a removable drying rack.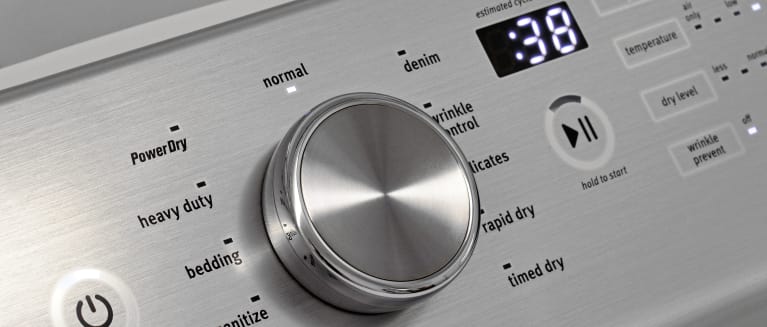 2
With a lengthy list of cycles, top-notch fit and finish, steam, a huge 8.8-cu.-ft. interior, and excellent performance, the MEDB855DW impressed in every way. Its giant drum is perfect for handling larger loads, cutting down on time spent in the laundry room, and its drying rack is great for those items you can't just toss inside and forget. If you're looking for outsized performance and capacity, look no further. See Gas Version or
Where To Buy
$989.99
Best Buy
Buy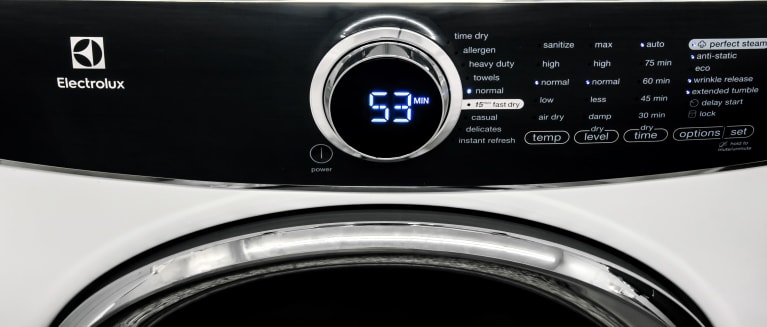 3
The Electrolux EFME617SIW earns our unconditional recommendation. Broad and useful cycle list? Check. Customizable options? Check. Huge 8-cu.-ft. stainless steel drum? Check. And to top things off, it not only dries clothes, but dries them at cooler temperatures than almost every other model we've tested. And it's affordable, too.
Where To Buy
$893.10
AppliancesConnection
Buy
$899.10
Home Depot
Buy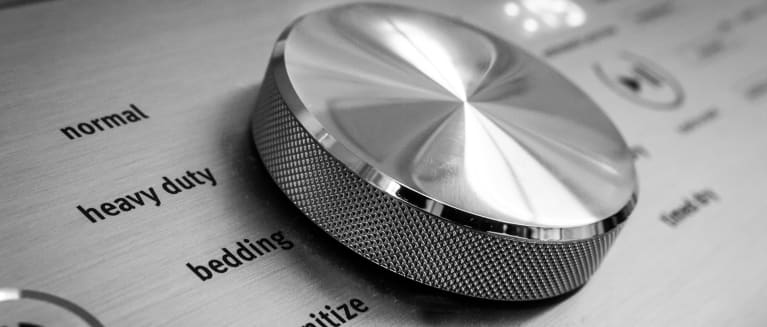 4
Where To Buy
$1,254.10
AppliancesConnection
Buy
$1,259.10
Home Depot
Buy
$1,259.99
Best Buy
Buy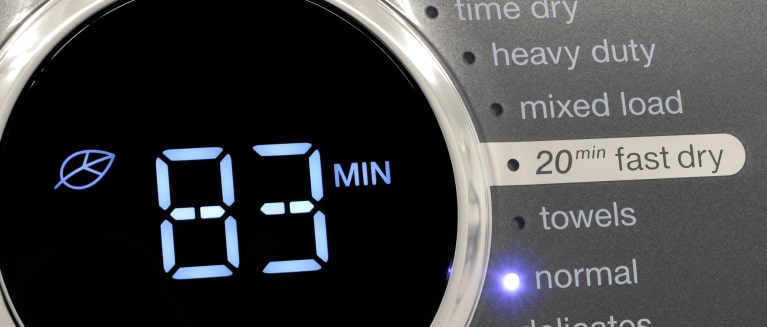 5
The Electrolux 417 series dryer is gentle on clothes but dries them well. It's also easy on your wallet. The control layout may not be as user-friendly as some of the fancier Electrolux models, but the raw performance cannot be denied. It even has steam! It's a great option if you're on a budget but don't want to give up all the extras.
Where To Buy
$713.10
AppliancesConnection
Buy
Advertisement - Continue Reading Below