If you have a big family, you probably find yourself spending more time in the laundry room than you'd like. Whether it's just load after load or a last-second cleaning job on your kid's grass-stained soccer jersey, it can seem like there's no end to the washing.
But here's some good news: Our team of laundry experts have spent countless hours in the lab to find the best washers for everyone's needs, including yours. A high-capacity washer isn't right for everyone, but it might be the silver bullet you're after. Luckily, we've got those models covered, too.
If you're looking to cut down on your chores and have space for the biggest machines, consider our picks for the five best washing machines for large families. For more details on how a particular model's performance, just click through to read the full review.
Updated February 15, 2017
The Samsung WF7500 is a victim of its own marketing. While most of the hype surrounding it is focused on its AddWash feature–an extra door on the front that does nothing extra–it should be focused on its solid stain removal and fast cycles. Families should buy this washer because it gets through mountains of laundry more efficiently than its competitors.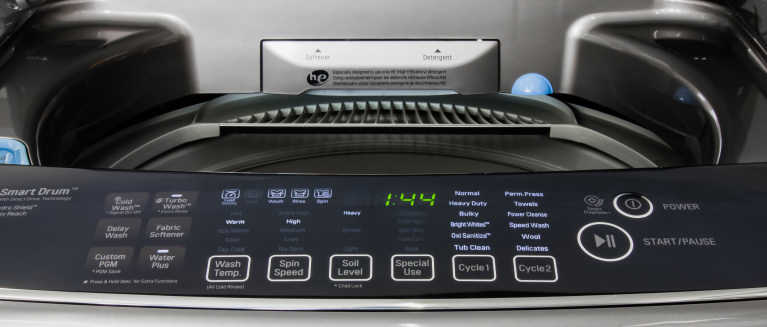 2
Tired of doing multiple loads of laundry a week? It might be time to super-size your washing machine. Despite its relatively compact design, the 1701 is absolutely huge inside. We use standard 8-pound loads for all our tests, and they looked positively lonely inside the gaping maw of this machine's drum. As a high-efficiency top loader it isn't perfect, but for doing a lot of laundry at once, it gets the job done.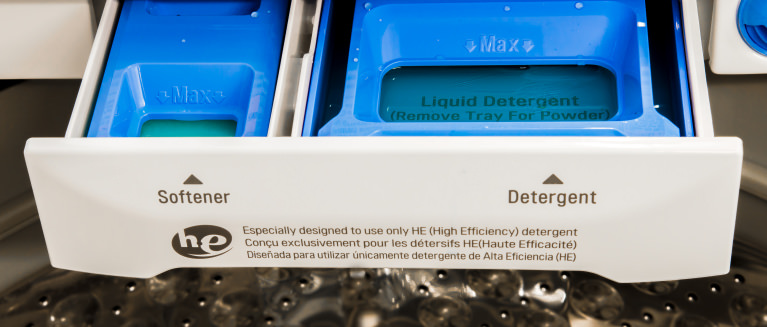 3
The LG WT7500CW is one of our top picks for top-load washers thanks to its size, speed, and power. The 5.2-cu.-ft. drum easily accommodates a load of laundry from a family of four, and its Normal cycle can be as quick as 30 minutes. Even though it was fast, it removed most major stains in our tests, and options like Cold Wash and Water Plus cover all your bases. Its only major drawback is how much water it uses.
Where To Buy
$895.10
AppliancesConnection
Buy
$899.00
Home Depot
Buy
$899.99
Best Buy
Buy
$899.00
Lowe's
Buy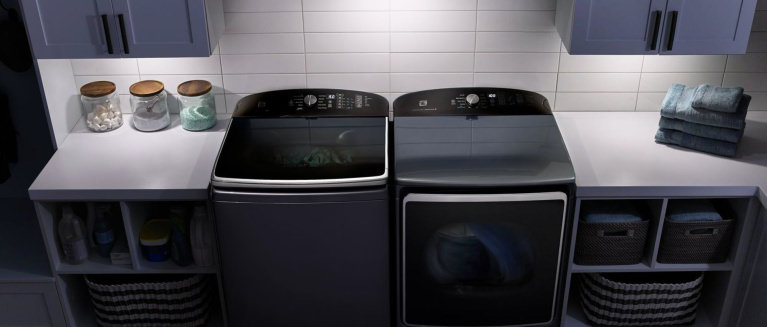 4
When it comes to washing machines, you can't get much bigger than the Kenmore Elite 31633. Able to wash 32 towels at once, the 31633 can turn a mountain of dirty laundry into a molehill chore. Not only does this washer have the size, but it also has the speed. Utilizing Kenmore's Accela Soak Technology, all of the 31633's cycles take less than an hour. Speed and size come together in perfect balance with this washer.
Where To Buy
$949.00
Sears
Buy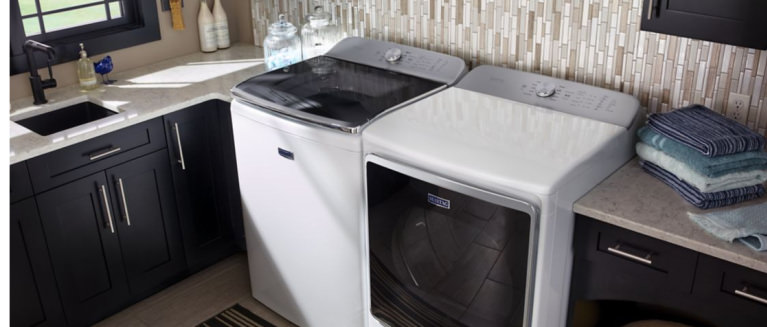 5
The Maytag MVWB955 is what happens when washing machine companies get into a size war. The 955 is Maytag's ringer, coming in at 6.2 cu. ft.–easily able to hold an entire family's laundry. But an immense capacity is not the only thing that Maytag is bringing. The 955 also packs a punch, utilizing Maytag's famed PowerWash system, one of the most powerful on the market.
Where To Buy
$1,074.10
AppliancesConnection
Buy
$1,079.00
Home Depot
Buy
$1,079.99
Best Buy
Buy