Americans are giving a thumbs-up to top-loading agitator washing machines. Never mind that front-loaders are more efficient and use less water—some of the first generation of those washers alienated buyers with mold and vibration issues.
So, if you want to buy a washing machine that looks and works like the agitator top-loader you grew up with, you can have one. It will integrate familiar old-school design with 21st century technology, and you'll be able to wash with the best of both worlds.
At Reviewed.com, we've tested a number of modern top-loading agitator washers in recent months. We looked at how well they zapped stains, the types of features they rocked, their ease of use, the wear and tear they put on clothes, and how long it took for their cycles to complete, among other factors.
Now, we're ready to come clean about the five top-loading agitator washers that are the best right now. Our top pick is the GE GTW485ASJWS (available at Home Depot for $477.90), but there are some admirable alternatives here as well.

Updated January 05, 2018
GE GTW485ASJWS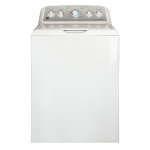 Where To Buy
$477.90
Home Depot
Buy
$479.99
Best Buy
Buy
GE GTW485ASJWS
Best Overall
The GE GTW485ASJWS is the winner in the top-load agitator category. It combines traditional methods and current technology to clean your laundry.
Want to fill it to the brim with water? You can do that with the Deep Fill button. Rather let the washer calculate how much water the load needs? Sure, no problem, just pick a cycle and run it. There's plenty of room for laundry in the 4.2-cu.-ft. drum, and this machine meets Energy Star guidelines.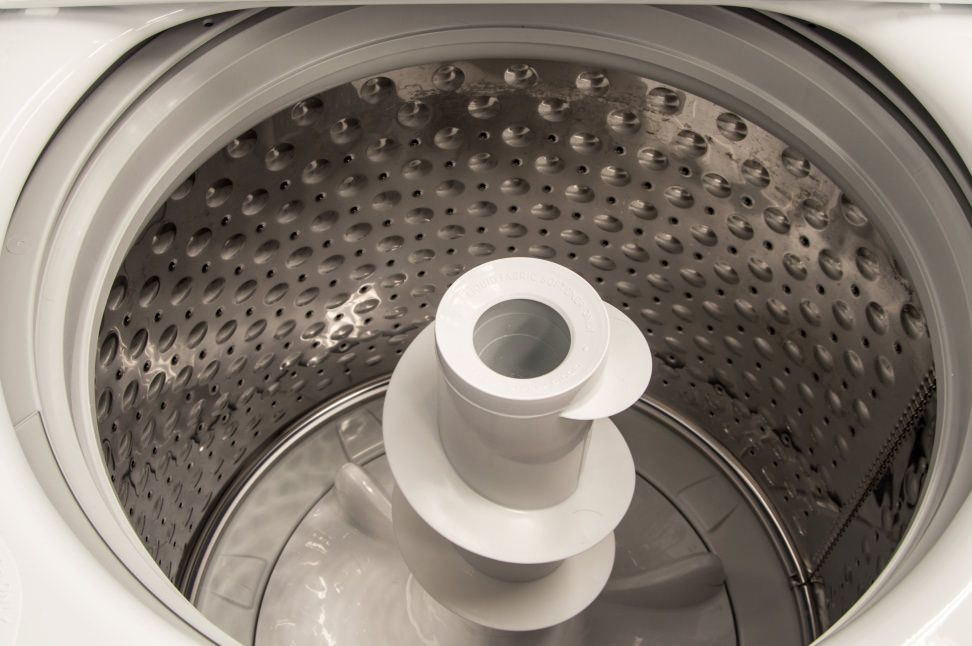 The washer provides a dozen cycles to choose from, and the stain guide feature lets you specify the type of stain you want the washer to deal with. It will figure out the temperature and spin needed to remove it. 
However you prefer to do your laundry, the GE GTW485ASJWS will help you get it done. Read Our Review
GE GTW460ASJWW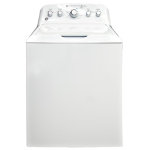 Where To Buy
$448.20
Home Depot
Buy
$449.99
Best Buy
Buy
GE GTW460ASJWW
The GTW460ASJWW is another new traditional GE top-loader agitator washer that gives you a choice — whether you want the tub filled up, or are content to let the machine select the precise water level for maximum efficiency. The controls aren't fancy — just five knobs to let you set load size, temperature, cycle type, extra rinses, and soak time.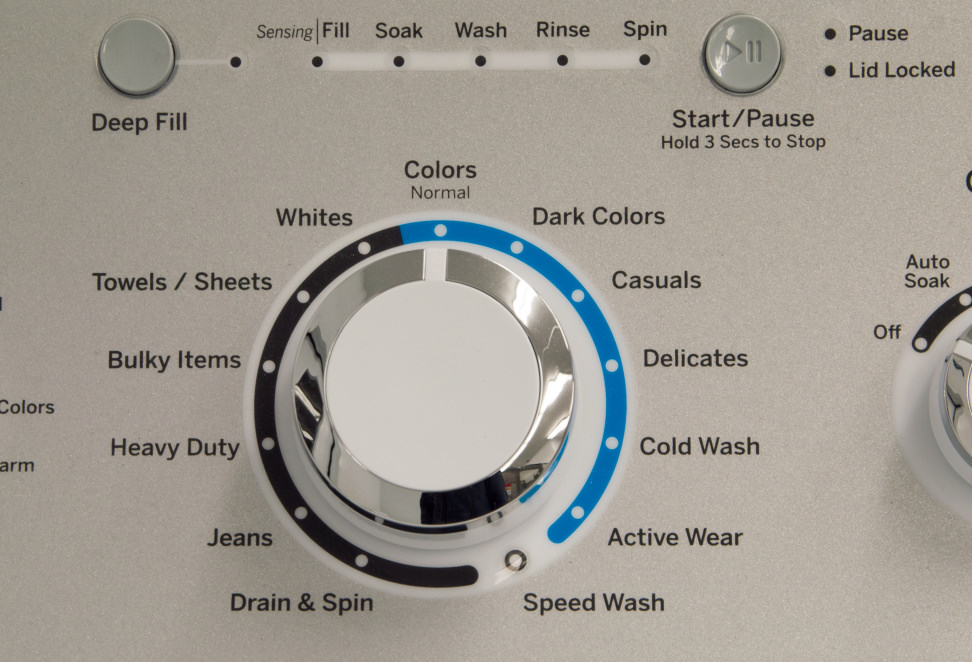 Stain removal is average with this basic washer, but the cycles are conveniently short, so for under $500, this could be your dream machine. Read Our Review
GE GTW685BSLWS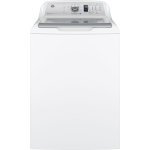 Where To Buy
$497.70
Home Depot
Buy
$499.99
Best Buy
Buy
GE GTW685BSLWS
GE obviously has its finger on the pulse of what Americans want in a top-loader washing machine. The GE GTW685BSLWS has the time-tested features in a modern context. Its soft-close glass lid is a nice-to-have, allowing you to monitor the wash as it agitates. All you need to do to turn on the machine is to lift up the lid.
A single knob lets you dial up a wash cycle from the dozen this machine provides, and because they're clearly labeled, it's a breeze to pick the one you need. You can have granular control over each wash load by choosing the soil level, water temperature, spin, and rinse. Once you've set it, you can save it using the My Cycle feature.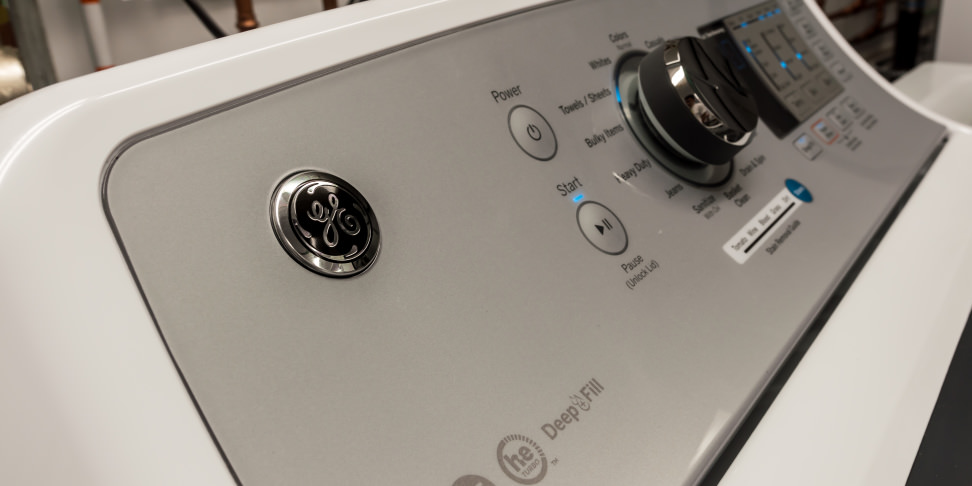 Our tests didn't show the stain guide feature to be helpful on this washer. Stick with the Normal cycle, and you'll be happier. The deep fill button gives you extra water when you want it.
For this top-loading agitator machine, getting clean laundry is a successful balancing act between old-school and high-tech. Read Our Review
Maytag MVWB765FW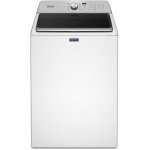 Where To Buy
$577.80
Home Depot
Buy
$579.99
Best Buy
Buy
Maytag MVWB765FW
With its generous 4.7-cu.-ft. capacity, the Maytag MVWB765FW is ready to tackle huge loads of dirty clothes, vanquishing stains with its corkscrew agitator and long PowerWash cycle. It does a good job cleaning, is fairly gentle on clothes, and makes it easy to select a cycle with a single knob.
The glass lid lets you spy on the wash as it agitates, and you can use deep fill if you're running a really dirty load.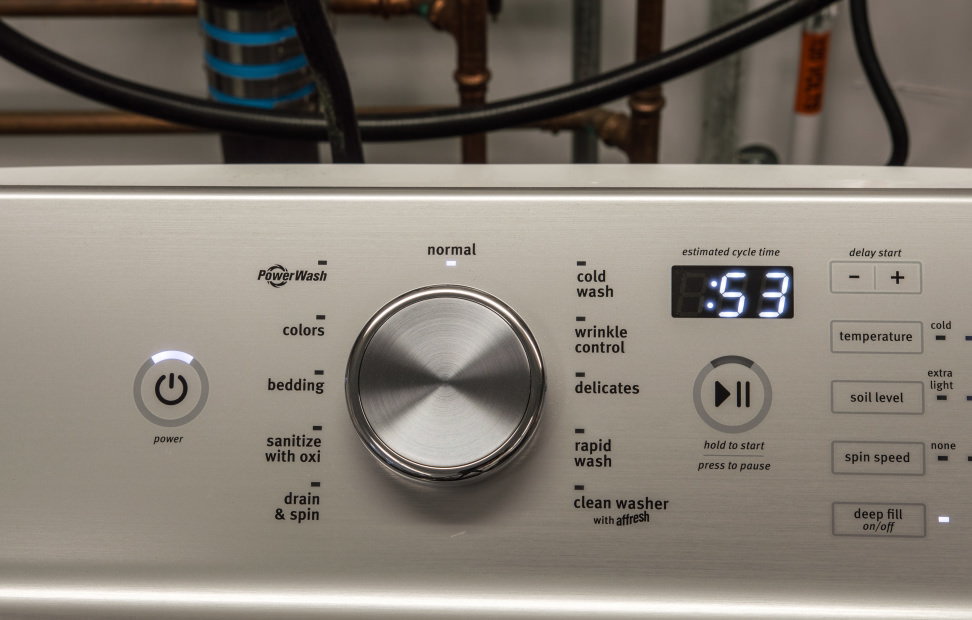 Don't start the wash if you're in a hurry—this machine's cycles are slow. But since you can wash so much laundry in the giant tub, it uses the time well. Read Our Review
Speed Queen AWNE92SP113TW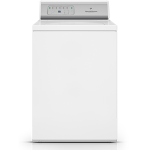 Speed Queen AWNE92SP113TW
Speed Queen washers have a reputation for being durable, long-lasting, and easy to repair. The Speed Queen AWNE92SP311TW, a residential version of the commercial washers you see at laundromats, is tough. To prove it, Speed Queen gives you a five-year warranty including parts and labor, and a 15-year warranty on its all-steel transmission.
This washing machine sports features that have mostly gone missing on the recent crop of washers, for example, the Spin Only cycle. Also, just like on older washers, you can open the lid at any point in the cycle—the machine will come to a stop.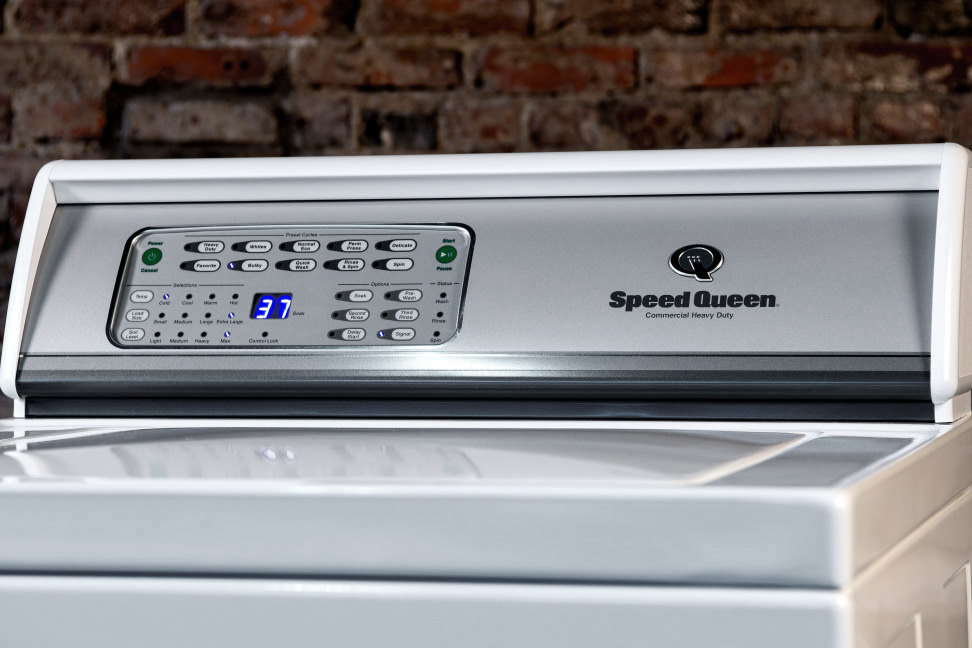 The design of this washer is as old-school as they come. It has a small (3.3-cu.-ft.) drum, along with a pole agitator that puts lots of wear and tear on fabrics. It doesn't remove every stain as well as more modern washing machines do. But it's in it for the long haul.
Although the Speed Queen might not seem like a budget-friendly washer when you buy it, you can expect to amortize that expense over a long period of time. Read Our Review