laundry
GE GTWS8650DWS Review
Made in America, designed for Americans.
$1,299.00 MSRP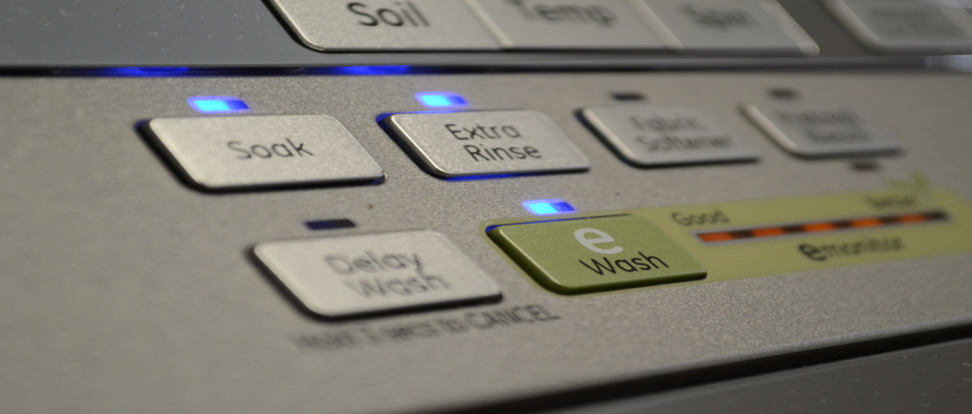 Introduction
What do baseball, iced tea, and top loading washing machines have in common? They all technically exist in other places, but only dominate in the US. That's what the GE GTWS8650DWS is: A washing machine made in America, designed for Americans.With a 5.0 cubic foot capacity, it's the biggest GE washing machine out there—and one of the largest top-loaders on the market, period.
Overall, this washer managed a decent job of removing stains. But no other washer offers this kind of capacity alongside nifty features like the ability to add steam to some cycles. With its cavernous interior and tech-savvy feature set, GE has produced a top loader for the next generation of American consumers.
Design & Usability
The GTWS8650DWS has frills, but no fuss.
The GE GTWS8650DWS is surprisingly easy to use from the very beginning of a wash. Open the door, and it'll turn on a basket light gradually. Close it, and soft-close hinges keep it from slamming.
The GE GTWS8650DWS is surprisingly easy to use.
Prepping for laundry has also been simplified and purified. There are four dispensers, two of which are SmartDispense tanks. That means they can hold up to two months of fabric softener and liquid detergent, which the GTWS8650DWS will dispense automatically based on load sensors.
The giant GE wasn't all rainbows and kittens, however. Of note, during the Sanitize cycle the edges of the lid became very wet because steam started condensing on the outside of the machine. If you keep your washer in a closet, you may want to keep the doors open, unless you want a combination laundry room and sauna.
Performance & Features
This washing machine has slightly above average performance, and plenty of features
Top loaders tend to be less efficient than their front-loading counterparts. The GTWS8650DWS was no different. Based on national average costs for electricity and water, we estimate the yearly running cost to be around $47. That's quite good for a top-loader, but still about $10 to $15 more per year than an average front-loading machine. We also had a chance to check out the eWash feature, which saved about a nickel a wash in our tests. However, a closer look showed this feature is more economical than environmental: It took longer, used more electricity, and more water overall. The savings came from using less hot water.
This washing machine did a great job of spinning out excess water before a cycle completed. On average, test loads retained only about 56% of their weight in water. This means that your dryer will have to expend less energy to dry your clothes.
One of the coolest features of this washer comes into play if you decide to buy a matching dryer: The GTWS8650DWS will send a signal to the GTDS820ED0WS dryer to select the appropriate cycle for the wash that just ended. Washers talking to dryers? Next thing you know, cats and dogs will be friends! There's also a vibration reducing option called Vibration Control, and a stain removal guide that was a little silly, but fun to play around with.
Comparable Products
Before you buy the GE GTWS8650DWS, take a look at these other washing machines.
Conclusion
The GE GTWS8650DWS is a solid machine.
GE has made a big deal of how the GTWS8650DWS is made in America, but we're more impressed with how well it's made for Americans. Giant top loaders are king in the US, and this machine marries features with capacity. Its cleaning performance was on par with the best top-loading washers, too.
Though it used less water and electricity than many of its top-loading counterparts, efficiency proved to be the GTWS8650DWS's weakest pillar. Based on national average costs for water and electricity, this washer will cost around $47 a year to run, which is about $10 to $15 more than the average front-loader. Still, this washer has nearly twice the capacity of some of those super-efficient machines. Depending on how much laundry you do in a load, you may end up coming out ahead.
Our editors review and recommend products to help you buy the stuff you need. If you make a purchase by clicking one of our links, we may earn a small share of the revenue. Our picks and opinions are independent from any business incentives.