laundry
Kenmore 41182 Washing Machine Review
You don't have to spend a lot to get a great washer.
$674.99 MSRP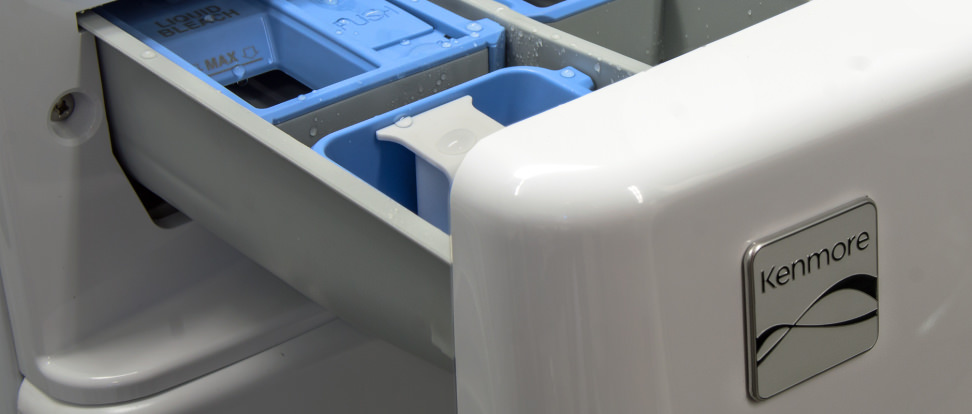 The Kenmore 41182 (MSRP $674.99) is among the best of the budget washers, focusing on what really matters: wash performance and usability. Based on the LG WM3050CW, this Kenmore has the same underlying hardware, but the wash cycles are changed up a little bit. Specifically, they're quicker, but not as tough on difficult stains.
We prefer the Kenmore's user interface and lower sale price—we've seen the 41182 drop as low as $674 on sale, about $50 less than the LG. That's why we think this Sears-exclusive definitely has the chops to satisfy budget-minded consumers who still want a front loading washer.
To read our full review of this dryer's matching washer, the Kenmore 81182, click here.
Design & Usability
As the saying goes, variety is the spice of life
Unlike most other budget-friendly white goods, the 41182 tries to buck bland design by adding a little color: The shimmery gray door isn't exactly a Keith Haring original, but gives the machine just enough personality to stand out.
As we said, the 41182 is based on the LG WM3050CW, and the essentially unchanged user interface has only a few major differences. This Kenmore includes a Whites cycle—absent on the LG. We also think Kenmore does a better aesthetic job of organizing the cycle list. A small green light turns on next to the active cycle, making it very easy to see which one is selected. Overall, the text is also larger and more spread out, so the entire console is easier to read.
Performance & Features
Good performance for the price
This washer retails at Sears for $675, a very good deal considering how well it cleans. It did particularly well against protein-based stains like blood and chocolate, thanks to smart cycle programming: Each hot water cycle would ramp up slowly from cold water, which prevents stains from "cooking" into your clothes, and is especially useful for a Whites cycle that incorporates bleach.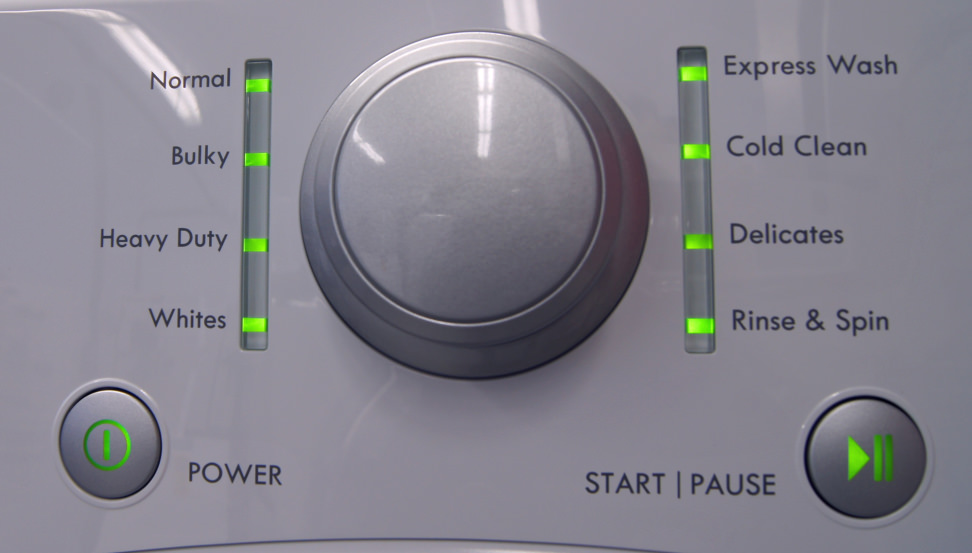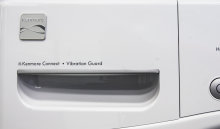 Still, the LG WM3050CW slightly edged out the 41182 in stain removal. However, the Kenmore used less water, and spun out more excess water during the spin cycle. That means your energy-hungry dryer won't have to work as hard, which will save you money and time.
Overall efficiency was aided by generally shorter cycle times compared to the LG. Delicates had the greatest improvement, shaving off an extra 10 minutes. The Normal cycle also ran a little faster, taking 59 minutes to complete.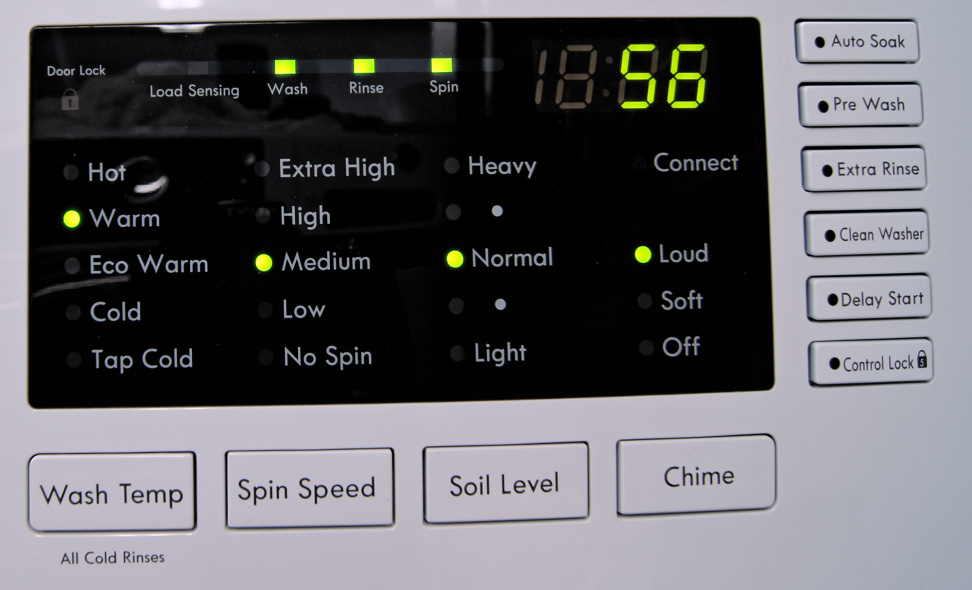 Since it's an entry-level front loader, the Kenmore 41182 doesn't have a ton of features. The only one of note is a feature that we hope you never actually need to use: Kenmore Connect allows you to diagnose any problems with your washer via your smart phone. It's based on LG's Smart Diagnosis.
For in-depth performance information, please visit the Science Page.
Comparable Products
Before you buy the Kenmore 41182, take a look at these other washing machines.
A Budget Bargain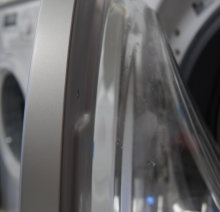 A good balance of price and performance
The Kenmore 41182 is a straightforward washer. You're not getting any fancy features like a steam cycle or an automatic detergent dispenser. What you're getting is a metal box that mixes detergent with water and then spins. That's all the 41182 does. Luckily, it does that pretty well, resulting in an overall clean that places this Kenmore ahead of the pack.
With a fairly low price tag at Sears, the cost to clean ratio makes this machine a bargain. Add in some impressive efficiency levels that will keep annual expenses low, and you've got one attractive washing machine. If you're in the market for a stackable front-loader that won't gouge your wallet, be sure to check out the Kenmore 41182.
Our editors review and recommend products to help you buy the stuff you need. If you make a purchase by clicking one of our links, we may earn a small share of the revenue. Our picks and opinions are independent from any business incentives.