laundry
LG WM4070HVA Washing Machine Review
The perfect mix of strength and speed.
$1,399.00 MSRP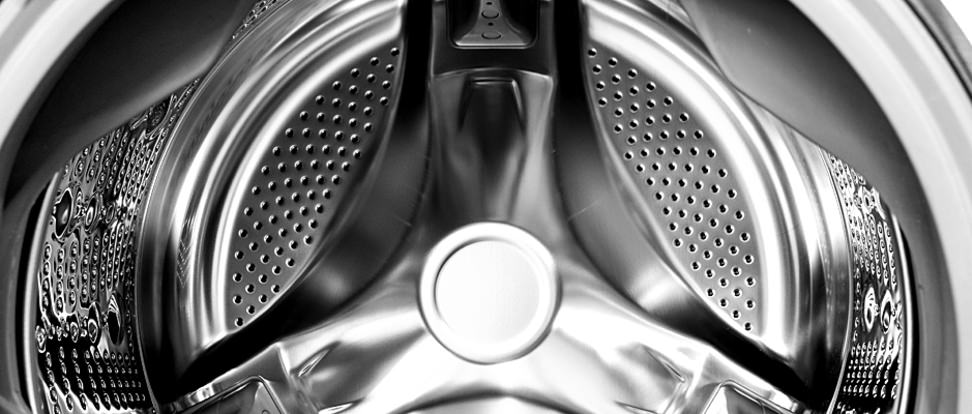 The LG WM4070HVA (MSRP $1,399.99 for platinum or $1299.99 for white) is a competent washing machine. It combines quick cycle times and good cleaning ability. With the TurboWash feature, you can finish an eight pound load of laundry in less than an hour. However, this washer suffers a little from Everything-and-the-Kitchen-Sink syndrome, and the WM4070HVA's 13 washing cycles and 15 cycle modifiers may overwhelm, but if you like precise control combined with good cleaning performance, then the LG WM4070HVA may be for you.
To read our full review of this washer's matching dryer, click here.
Design & Usability
A good aesthetic, inherited from other LG's
The front of the 4.3 cu ft. WM4070HVA looks a lot like the 5.2 cu ft. WM8000HVA, albeit smaller. That works in its favor, saving space in every direction including needing six less inches for door clearance. The tub is even tilted downwards for easier reach.
The overall look of this washer can be summed up in one word: smooth. There are no sharp corners or rough edges. Everything is rounded off, and the only straight lines to be found are on the handles.
Although it feels right, sometimes this washer doesn't look right. The LCD lights and displays are painfully bright. If you were in an ill lit basement, the lights on the dial would wash out any of the text. It's a minor oversight, but it's literally glaring.
Performance & Features
A good mix of features and performance
The LG WM4070HVA has plenty of features to meet your needs. First and foremost is Turbowash. This feature, which won our 2012 washer innovation award, reduces cycle times by using a special jet spray pattern. With loads smaller than eight pounds, this feature can reduce Normal cycles down to 38 minutes. However, our tests clocked it in around 45 minutes on this machine. Either way you're saving time with each load.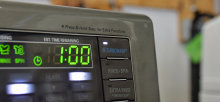 The internal water heater allows the WM4070HVA to create steam for selected cycles—good if you want to sanitize items. Combine that ability with the 4.3 cu ft. capacity, and you have a machine fit for a family with small children. Those cloth diapers won't know what hit them.
All those doodads aren't worth much if this machine can't clean your laundry. Luckily, this LG gets the job done. Amongst all the cycles, we found that Heavy Duty was the most powerful, followed by Normal and Bright Whites. That's a good sign, since that covers the vast majority of all your laundry needs.
If the WM4070HVA's cleaning performance is impressive, it's efficiency ratings are superb. You're liable to save $300 over the lifetime of this machine if you switch over from a top-loader. This washer thanks to both low power and water usage.
For in-depth performance information, please visit the Science Page.
Comparable Products
Before you buy the LG WM4070HVA, take a look at these other washing machines.
Conclusion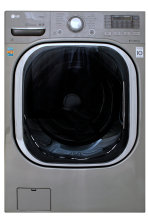 Competent at all levels
If you're looking for a washer that is versatile, and customizable, that'll fit your laundry, but sit in your laundry room, you can't go wrong with the 4.3 cu ft LG WM4070HVA. It offers good cleaning performance at quick speeds and plenty of features.
From steam to programable cycles, the WM4070HVA covers all the higher-end bases. Probably the biggest deterrent for consumers will be the price. With a $1,399.99 MSRP, this appliance isn't cheap. However, should you find it on sale, we suggest you to check it out.
Our editors review and recommend products to help you buy the stuff you need. If you make a purchase by clicking one of our links, we may earn a small share of the revenue. Our picks and opinions are independent from any business incentives.