laundry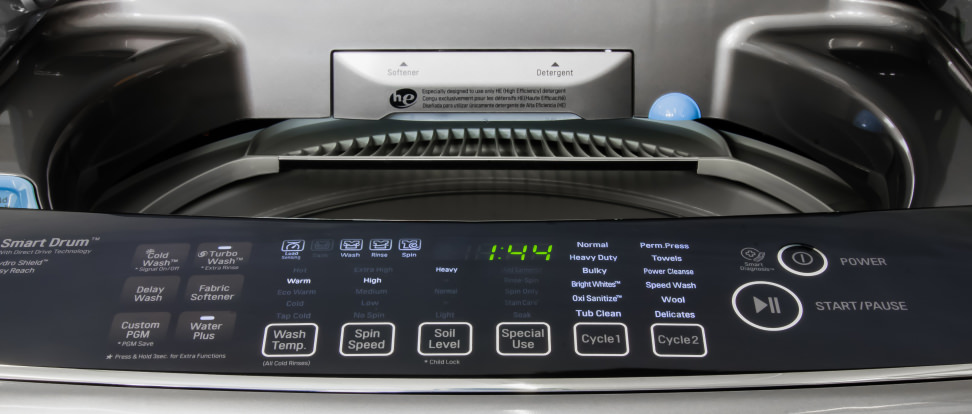 The WT1701C (MSRP $1,099.99 in graphite, $999.99 in white) is a large top-loading washer with a unique front-mounted control panel. Size-wise it's outclassed only by LG's enormous WT5680 (which will run you $100 more), and boasts a spacious 5.0 cu. ft. drum.
Of course, futuristic doodads and huge capacity can't justify a four-figure price tag alone, especially for any washer so similar to the mediocre WT1201. So we put this big grey box through our battery of tests and, unsurprisingly, the results weren't great... only this time you'll pay even more for them.
Design & Usability
Why are there two cycle selectors?
The 1701 (perhaps there are some Star Trek fans at LG?) is certainly one of the prettiest washers we've ever tested. Despite a relatively compact footprint, it's huge. We use standard 8 lb. loads for all our tests, and they are positively lonely inside the gaping maw of this machine's drum. If you've got a large family, it's hard to do much better than 5 cu. ft.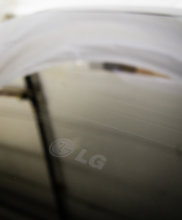 The design is also distinguished by an attractive control panel at the front of the top plate. That means you won't have to reach across the drum to a rear control panel, as is the case for most washers. You will still have to reach to the rear of the machine for the detergent dispenser. Above the control panel is a chrome lip that doubles as a handle for the soft-close door. The door itself doubles as a large, tinted window.
While attractive, the design has some missteps. For instance, the controls are also touch sensitive, and therefore prone to accidents. One errant finger tap while loading the machine is enough to trigger the wrong cycle, start a cycle prematurely, or swap options without realizing what you've done.
All those cycles are inexplicably split into two separate columns. So you have to press the Cycle 1 button to scroll down to Heavy Duty, but the Cycle 2 button to scroll down to Delicates. A dial—or just a single Cycle button—would make so much more sense.
Performance & Features
Oversized but underwhelming
Given the WT1701's gorgeous looks, four-digit price tag, and fancy interface, we hoped it would be good at stain removal. Unfortunately, that wasn't the case. The Normal cycle removed far fewer stains than we'd consider adequate, and was particularly poor against the two most common stains: sweat and dirt. In fact, there are only minor differences between that cycle and Speed Wash, which takes half the time.
The more rigorous cycles, Whites and Heavy Duty, are considerably more effective than Normal, but still failed to match higher-performing machines. They were also quite rough on clothing, and long—almost two hours for Heavy Duty. Even the Delicates cycle is relatively hard on clothing, and did the worst job getting stains out.
At least the WT1701 is on the efficient side. Between electricity, hot water, and cold water, it'll run you about $55 per year to operate, which is about the same as the majority of high-efficiency top loaders, but $25 more annually than the average high-efficiency front-loader.
For in-depth performance information, please visit the Science Page.
Comparable Products
Before you buy the LG WT1701CV, take a look at these other washing machines.
Conclusion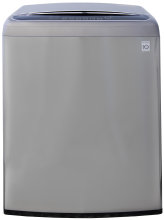 There are better choices. They just don't look as good.
For all the technology and chrome, it's easy to forget the WT1701 is still a high-efficiency top loader, and prone to all the disadvantages therein. It can't remove stains as thoroughly as we'd like, but it'll sure wear out your clothes for the effort. Meanwhile, it still uses more water than a front loader.
Save your money for a less flashy, more functional washing machine, like the LG WM3470HVA front loader, or the similarly-priced Whirlpool Cabrio WTW8500BW top loader.
Our editors review and recommend products to help you buy the stuff you need. If you make a purchase by clicking one of our links, we may earn a small share of the revenue. Our picks and opinions are independent from any business incentives.