laundry
Maytag Centennial MVWC425BW Washing Machine Review
This Maytag is the perfect mix of effective, efficient, and affordable.
$649.00 MSRP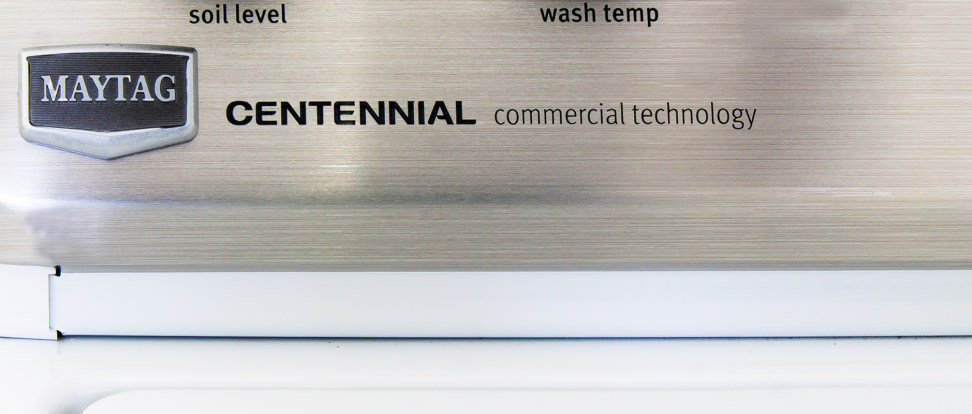 The Maytag Centennial MVW425BW (MSRP $649) is one of the best washer values on the market. Sure, we've tested washers that clean better and washers that are more efficient, but none of them were this affordable.
We found the MVW425BW on sale for $450, and few washers cost less than that. And when it comes to stain removal, it does as well as machines that cost twice as much. It even outdoes a few of them when it comes to water and energy savings.
By the same token, few inexpensive washers clean this well and use so little water to do so. If you're looking for a basic washer that works well and won't cost you an arm and a leg to buy or run, it's hard to do better than this Maytag.
Design & Usability
Bare bones, but they're some strong bones.
The Maytag MVWC425BW couldn't be more straightforward. It lacks superfluous features, but still features a high efficiency design and an electronic control panel. Those controls are laid out from left-to-right, starting with "How dirty is it?" and finishing with, "Are you going to add fabric softener?" There is no Quick cycle.
We've only got two major complaints, and both are very common to washers at this price point. First, there's no countdown timer or even end of cycle signal. There's a progress bar, but it doesn't let you know just how many minutes are left. Second is that it requires users to manually choose water level and temperature. We'd prefer a washer that makes those decisions for you—or at least one that makes suggestions. Still, most users have seen this format before. If you've used a top loader in the past fifty years, you'll be able to use this Centennial.
Performance & Features
Half the price, almost all the performance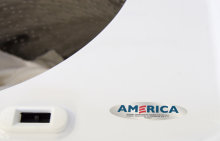 When it comes to stain removal, the sub-$500 Maytag Centennial MVWC425BW comes within spitting distance of Maytag's pricier Bravos series of top loading washers.
Sure, the entire Bravos series does a marginally better job at lifting stains, and the Centennial is pretty rough on delicate fabrics. But the Centennial costs half the price of most Bravos machines, and its cycles don't use much hot water.
At the other end of the price spectrum, the Maytag might cost $50 more than some cheaper front loaders, but the Centennial's miserly water use will save you more than that every year in water and energy costs. Unless you need sanitizing cycles or more capacity, this Centennial will do the trick for most users.
For in-depth performance information, please visit the Science Page.
Comparable Products
Before you buy the Maytag MVWC425BW, take a look at these other washing machines.
Conclusion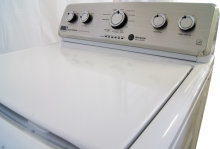 Some people just want simple, inexpensive appliances. If you're one of them, you can't do much better than the Maytag Centennial MVWC425BW, which can be found for under $450 on sale. It lacks extraneous features, but cleans nearly as well as machines that cost twice as much. We're also happy to find a washer that's both inexpensive to buy and cheap to run. The Centennial's low water and energy costs push it ahead of other budget top loaders.
Our editors review and recommend products to help you buy the stuff you need. If you make a purchase by clicking one of our links, we may earn a small share of the revenue. Our picks and opinions are independent from any business incentives.