laundry
Whirlpool Cabrio Platinum WTW8500BW Washing Machine Review
The most cost-effective washer in the Cabrio Platinum lineup
$999.99 MSRP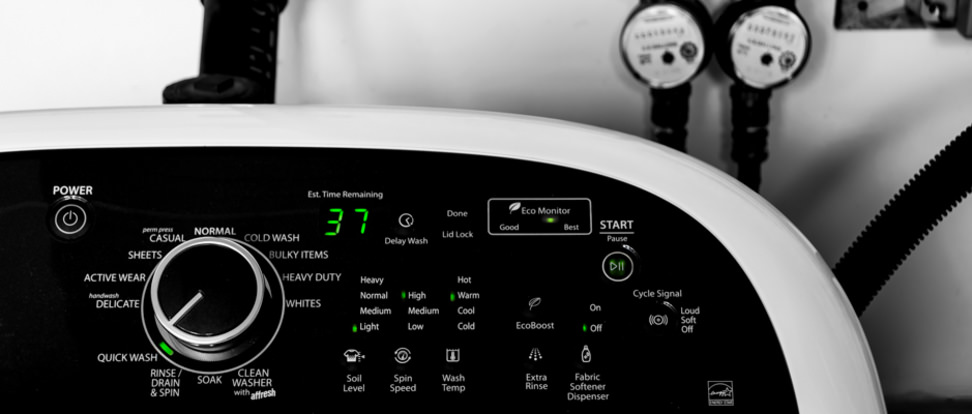 Of all the washers in Whirlpool's 8000-series, the Cabrio Platinum WTW8500BW (MSRP $999.99) is second-best, at least on paper. It lacks the Sanitize cycle found on the more expensive 8900, but still boasts that gigantic 4.8-cubic-foot drum, which is perfect for large families looking to save time on laundry day. The 8500 also features two additional test cycles over the 8100, but no additional washing performance beyond the lesser models.
To read our full review of this washer's matching dryer, the Whirlpool Cabrio WED8500BW, click here.
Design & Usability
Simple design and controls, plus a window
Physical design of the WTW8500BW is overwhelmingly similar to other models in the Cabrio lineup, minus the extra stops on the large cycle dial for Active Wear and Cold Wash. Other than that, we recognize the black plastic control panel with a chrome-accented cycle dial and buttons on the right side for modifiers like soil level, spin speed, and wash temperature. We also get extras like EcoBoost (which cuts down on hot water use) and fabric softener options.
A tinted, framed window allows you to keep an eye on the load while a cycle is in progress. Below that you'll find dispensers for liquid bleach, fabric softener, and detergent.
Performance & Features
Cost goes down, performance goes up. What could be better?
The 8500's overall cleaning performance was on par with the more expensive 8900, as well as their cheaper 8100. And since the 8500 is situated near the middle of the lineup, its tradeoff between features and performance is just right.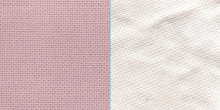 Even though this machine doesn't feature an extra-hot Sanitize cycle, both the Whites and Heavy Duty cycles effectively blasted away particulate stains like dirt. All cycles struggled against sweat, but that's common to most washing machines, not just this one. Plus, your detergent does most of the work there anyway. The Normal cycle stayed competitive with Whites and Heavy Duty, and we think this cycle will be perfectly adequate for the vast majority of loads.
We'd estimate an annual operating cost of over $48 for this washer alone, which is pricier than the average front loader by about $120 extra dollars over the first five years. Water retention, the amount of moisture this washer wasn't able to spin out, was consistent with other models in the 8000 series, but the entire series lags behind the average front loading washing machine. More leftover moisture means more work for your dryer.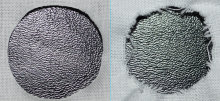 Clothing wear was average, and not as severe as the 8900. The Normal and Quick Wash cycles were fairly gentle, though Whites and Heavy Duty will break down clothing more quickly.
For in-depth performance information, please visit the Science Page.
Comparable Products
Before you buy the Whirlpool Cabrio Platinum WTW8500BW, take a look at these other washing machines.
Conclusion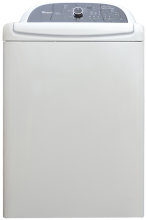 The best combination of performance and features in this lineup
If you're looking for a high-efficiency top-loading washer, Whirlpool's Cabrio series is full of good choices. And the Cabrio Platinum WTW8500BW is one of the most cost-effective models in the lineup. This unit lacks the Sanitize cycle found on the 8900, equals the pricier machine's performance, and still retains high end features like the Active Wear and Cold Wash cycles, as well as the all-important 4.8-cubic-foot drum. Of course, neither Active Wear nor Cold Wash are among the most popular cycles, so Whirlpool's Cabrio 8100 (which offers identical performance) still represents an outstanding value. The 8500 is just a better one.
Versus the rest of the market, a cool thousand bucks can buy an awesome front loader. But if you're set on a high-efficiency top loader, we think this not-too-cheap but not-too-small washer is the one Goldilocks herself would choose... you know, to clean those porridge stains.
Our editors review and recommend products to help you buy the stuff you need. If you make a purchase by clicking one of our links, we may earn a small share of the revenue. Our picks and opinions are independent from any business incentives.