We've crunched the numbers, and there's no question that front-loaders are superior to top-loaders in terms of efficiency, cleaning power, and the wear and tear they put on your clothes. Nevertheless, they remain a tough sell for most folks.
For the past several years, LG has been doing its darnedest to change that sad fact. We've tested dozens of machines from the Korean giant, and its machines consistently rank among the best to pass through our state-of-the-art labs. Even better, they're filled with fun, innovative features that make them a pleasure to use.
These are the five best LG front-load washers you can buy today, according to our lab results. For more information on any given model, click to read the full review.
Updated February 15, 2017
LG knows how to build a great front-loading washing machine, and the WM3770HWA is proof. TurboWash can get clothes clean in just 30 minutes, Sanitize and Allergiene cycles are great for families, and downloadable specialty cycles can tackle any kind of stain. It's also gentle on fragile fabrics. Available in two colors—white or graphite—the WM3770HWA offers fast cycles and great stain removal at a competitive price.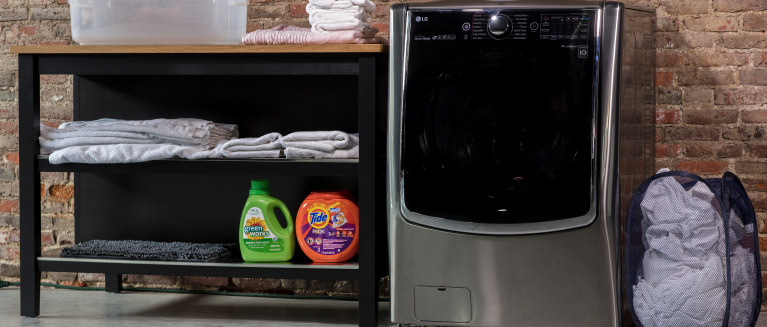 2
With a steam cycle, a sanitizing wash, and a 5.2 cu. ft. capacity, this giant LG has a unique, sleek look that will class up a laundry room. We were impressed by how much it could fit—and how well it cleaned. Since it's compatible with LG's TwinWash system, you could even do two loads at once. And a 34-minute TurboWash cycle saves time, too. If you've got a lot of laundry to do, this LG will make short work of it.
Where To Buy
$1,094.90
AppliancesConnection
Buy
$1,099.00
Home Depot
Buy
$1,099.99
Best Buy
Buy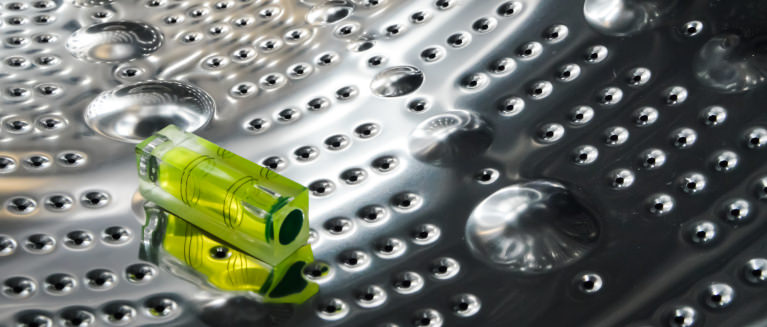 3
The LG WM5000HVA boasts some of the company's best laundry technologies. Turbowash allows you to do a normal load of laundry in 30 minutes, while the tilted drum makes it easy to both load the machine and find that last sock afterwards. It has a sleek design and our tests show it's tough on stains, gentle on clothes, and more efficient to boot. It's laundry made quicker and less painful—what more could you ask for?
Where To Buy
$944.60
AppliancesConnection
Buy
$949.99
Best Buy
Buy
4
The LG WM1337HW is a great compact washer for families who have limited space. Featuring an internal water heater, a standard 110-volt plug, and all the cycles parents need, it's a perfect choice for the tough stains that babies can't help but make. This washer may not be for everyone, but for those who fit the bill, it combines a reasonable price, solid cleaning ability, and a delightfully family-centric design.
Where To Buy
$899.99
Home Depot
Buy