We've made no secret of the fact that front-loaders are the most efficient, best performing washing machines out there. But some people simply have to have that classic top-loading washer.
For some, that choice comes down to price: many of the cheapest washing machines are top-loaders. And while it can be tempting to get appliances that are packed to the brim with bells and whistles, most people just need a simple, efficient machine that'll finish the job it was meant to do.
If you don't want to empty your savings account for the latest and greatest, we've got you covered. Here are our best top-loading washers that cost less than $1,000.
Updated May 12, 2017
The GE GTW680BSJWS features the very best of top loading technology, with everything the American public wants out of a washer: a massive 4.6-cu.-ft. capacity, a warm rinse feature, powerful stain removal. We love its efficient cycles, but it bows to market pressure by letting users choose to use more water than necessary. With a sale price below $700, it proves that premium can be affordable, too.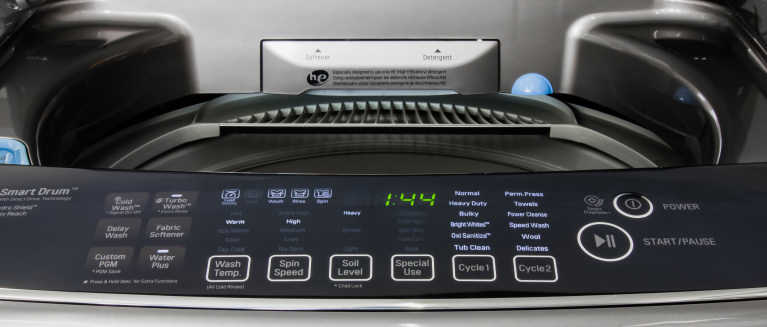 2
Tired of doing multiple loads of laundry a week? It might be time to super-size your washing machine. Despite its relatively compact design, the 1701 is absolutely huge inside. We use standard 8-pound loads for all our tests, and they looked positively lonely inside the gaping maw of this machine's drum. As a high-efficiency top loader it isn't perfect, but for doing a lot of laundry at once, it gets the job done.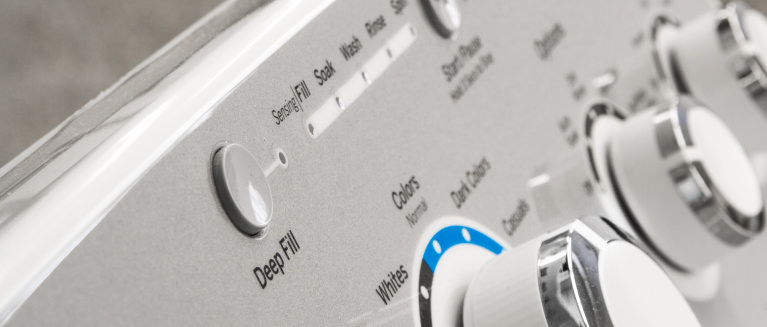 3
The GE GTW485ASJWS combines state-of-the-art technology with time-honored laundry solutions. This top-load washer can calculate the exact amount of water necessary for each wash—or it can fill to the brim at the touch of a button. Whether you're frustrated by the "high efficiency" movement, or you're out to save the planet, it's a strong washer for anyone's political leanings.
Where To Buy
$578.10
AppliancesConnection
Buy
$589.00
Home Depot
Buy
$584.99
Best Buy
Buy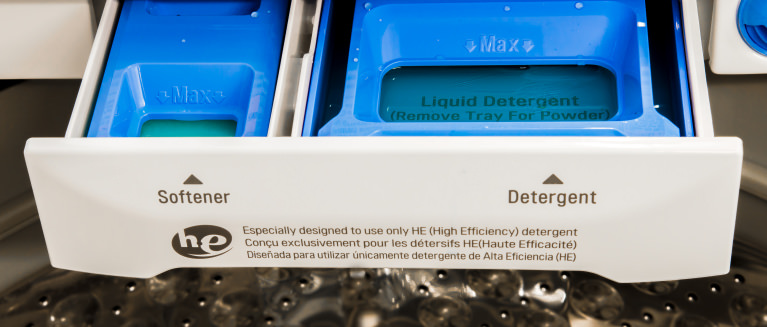 4
The LG WT7500CW is one of our top picks for top-load washers thanks to its size, speed, and power. The 5.2-cu.-ft. drum easily accommodates a load of laundry from a family of four, and its Normal cycle can be as quick as 30 minutes. Even though it was fast, it removed most major stains in our tests, and options like Cold Wash and Water Plus cover all your bases. Its only major drawback is how much water it uses.
Where To Buy
$895.10
AppliancesConnection
Buy
$899.00
Home Depot
Buy
$899.99
Best Buy
Buy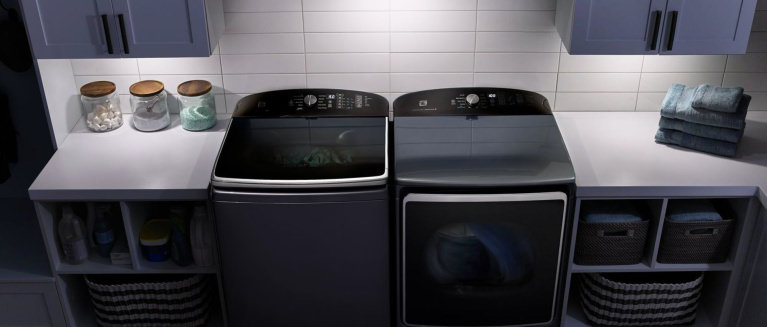 5
When it comes to washing machines, you can't get much bigger than the Kenmore Elite 31633. Able to wash 32 towels at once, the 31633 can turn a mountain of dirty laundry into a molehill chore. Not only does this washer have the size, but it also has the speed. Utilizing Kenmore's Accela Soak Technology, all of the 31633's cycles take less than an hour. Speed and size come together in perfect balance with this washer.
Where To Buy
$949.00
Sears
Buy