laundry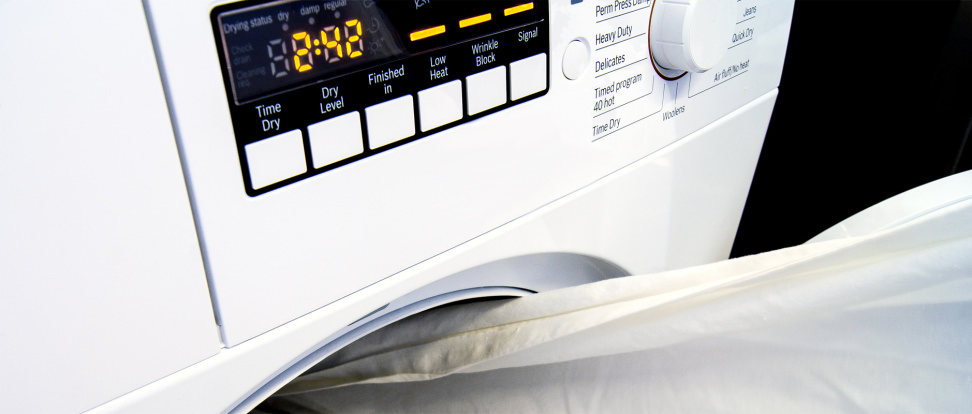 The Bosch Ascenta WTB86200UC (MSPR $999) is a 24-inch wide condenser dryer that will fit in virtually any space. Because it uses a condenser—essentially a very powerful dehumidifier—it doesn't require you to vent it outdoors. That means you can install the WTB86200UC almost anywhere there's a 240V outlet and a place to drain the water it pulls from your clothes—for instance, in a condo where external vents are forbidden.
Condenser dryers do have drawbacks, however, and this dryer's biggest weakness is how long it takes. A two-hour normal cycle explains why this machine gets such a low score. It also gets pretty warm to the touch. But if you need a clothes dryer and don't have a vent, this is the best you can get.
Design & Usability
It's compact, but is it competent?
The first thing you'll notice about the Ascenta is its size. It stands only 33 1/4 inches tall and 25 inches deep, which is no bigger than your average dishwasher. That means it can fit under most kitchen countertops.
Why is that important?
Well, a condenser dryer uses a heat exchanger to draw out the moisture in your laundry. The moisture is then collected and then pumped out. If the dryer can fit under a countertop, it can use the same plumbing as your sink to get rid of the water.
The downside to the design? Hot air isn't vented outdoors. Instead, the dryer itself gets hot: Using an infrared thermometer, we measured a surface temperature of 118ºF while the dryer was running. Just being around this dryer made us break a sweat. It's the price you pay for not venting the hot air into the outside world.
Other than the heat issue, we didn't find any major faults with the Ascenta's design. Everything is clearly labeled. The red LCD screen is easy to read, and a Galvalume drum (a zinc, aluminium, and steel alloy) is rather attractive.
Performance & Features
Transatlantic tech
Though Bosch's U.S.-bound products are aimed squarely at American consumers, this Ascenta clearly speaks with a German accent. Both condenser dryers and compact dryers are more popular in Europe, where energy and square footage are at a premium. On the one hand, you have a machine that's more efficient, both in resource and space usage. On the other, this dryer can take up to three hours to finish a cycle and has nearly half the capacity of a traditional American-style machine.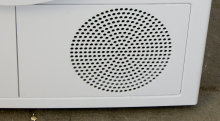 The Cotton Dry cycle took about an hour and a half. That's significantly longer than most dryers. Still, it got our test laundry completely dry.
We were skeptical of how well this compact Bosch would handle a wet comforter, which usually needs lots of room for tumbling. But it proved good enough: After an hour of the Heavy Duty cycle, the dryer automatically stopped, leaving the comforter half-dry. That's not unusual, since it's common practice to flip bulky items and run a cycle twice.
Overall, we found the Ascenta's performance to be acceptable, but not astounding. However, if you're in the market for a machine that needs no duct work, your options are limited. Amongst the few choices, the Bosch Ascenta WTB86200UC is a strong contender.
For in-depth performance information, please visit the Science Page.
Comparable Products
Before you buy the Bosch WTB86200UC, take a look at these other dryers.
Conclusion
If your choices are limited, this Bosch is a good one.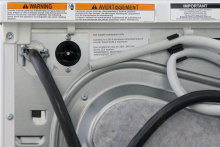 The Bosch Ascenta WT86200UC—quite literally—a niche product. It's built to fit in a small space where venting isn't possible. If you have the choice to install a vented dryer, do it—condenser dryers are smaller and slower than their vented counterparts.
But if you don't have a choice, ignore this dryer's low score. Waiting a little longer for your laundry to finish is a heck of a lot easier than dragging your clothes to the laundromat, or begging for permission to drill a hole through the wall for a vent.
Our editors review and recommend products to help you buy the stuff you need. If you make a purchase by clicking one of our links, we may earn a small share of the revenue. Our picks and opinions are independent from any business incentives.