laundry
Maytag Maxima XL MHW8000AG Washing Machine Review
This Maxima XL is an overachiever with high self esteem
$1,549.00 MSRP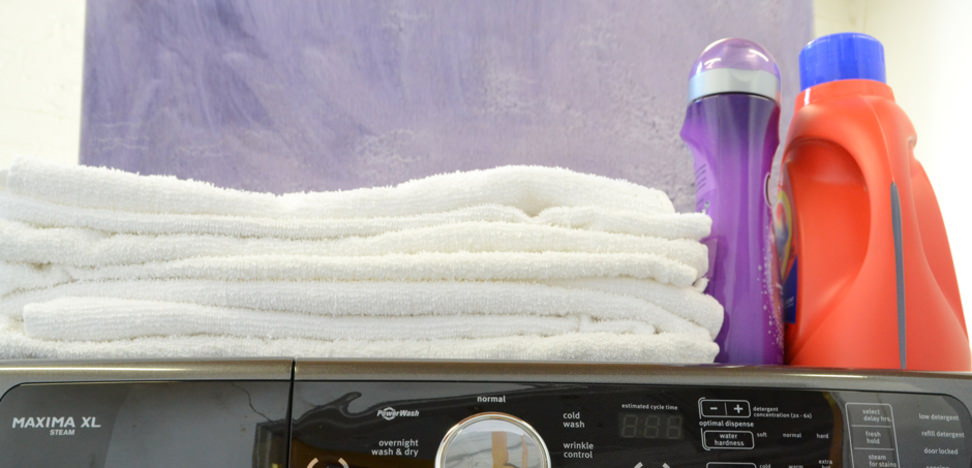 Introduction
The Maytag Maxima XL MHW8000AG (MSRP $1,549) is a lot like a motivational seminar: It promises to make your life easier, and you may even feel a sense of accomplishment when it's done. But it'll cost you.
We can't argue with the performance of Maytag's new front-loading flagship. Efficient and effective, it's also laden with options that make wash day a whole lot easier–it'll dispense detergent automatically, and even adjust wash cycles depending on water hardness. But unless you can find a good sale, those features sure are expensive.
Features & Usability
This Maxima has no engine to rev, but it has detergent to dispense
I'm not morally opposed to extraneous features, so I don't disapprove of the MHW8000AG's excesses. However, most of them are what I'd call "Dad features"—cool to show off, even if you don't necessarily use them.
And if you want all the dads in your neighborhood gathered around your laundry room on a Saturday afternoon, there's no better draw than this Maytag. The ability to adjust for water hardness is nice, especially because hard water doesn't clean as well as soft water. But it only works if you know your water supply's hardness level. The Optimal Dose feature is quite useful, however. Identical to Whirlpool's Precision Dispense, it allows you to store enough liquid detergent in the machine for twelve loads of laundry, and promises not to over-soap.
It even has a Fan Dry option, which has two uses: drying a small load of laundry overnight, and keeping mold from growing inside your washer's watertight gasket.
On the control panel, the capacitive buttons were less responsive than we would've liked. However, each button sang out if our touch registered. (In fact, you can play "Mary had a Little Lamb" if you can reach both the washer and the matching dryer, a selling point for sure.) If you want to learn more about the usability of Maytag's Maxima XL MHW8000AG, just read our MHW6000AG review , as it's a nearly identical machine that handles exactly the same. On both machines, the door is a bit tough to open.
Cleaning Performance
If Maytag's completely revamped lineup of Maxima washers is Destiny's Child, the MHW8000AG is Beyoncé
The 8000 is the fanciest, priciest Maytag front loader, and also the best performer. On some cycles it does an exceptional job lifting stains, though it isn't perfect.
For instance, cycles take a good long while, some can use a lot of water, and most put your clothes through some stress. The PowerWash cycle was the best cleaner, but it took over two hours, used 16 gallons of water, and roughed up clothes like a wannabe gangster. All the other cycles did a good job, but no better than washers that cost a lot less.
Though it's not cheap to buy, we were impressed with how inexpensive this washer is to run. If your water and energy costs are around average, it shouldn't cost you more than $30 a year to get your clothes clean. And it also did a good job spinning excess water out of laundry loads, which will save time, energy, and money in the dryer.
Comparable Products
Before you buy the Maytag Maxima XL MHW8000AG, take a look at these other washing machines.
Before You Buy
The cost of success
The Maytag Maxima XL MHW8000AG is a good washer with lots of interesting features. It's worth buying if you can find it on sale, but it's worth noting that for its $1,549 MSRP, you could buy a basic washer and dryer.
Of course, those basic machines wouldn't come with the features this Maytag offers, and they are legion. A fan that dries small loads of laundry overnight, an automatic detergent dispenser, and wash cycles that control for water hardness all take some level of effort out of doing laundry. If it's ease of use, capacity, and performance that you want, Maytag's flagship is certainly impressive.
Our editors review and recommend products to help you buy the stuff you need. If you make a purchase by clicking one of our links, we may earn a small share of the revenue. Our picks and opinions are independent from any business incentives.