laundry
Whirlpool Cabrio Platinum WED8000BW Dryer Review
Aces all the basics
$849.00 MSRP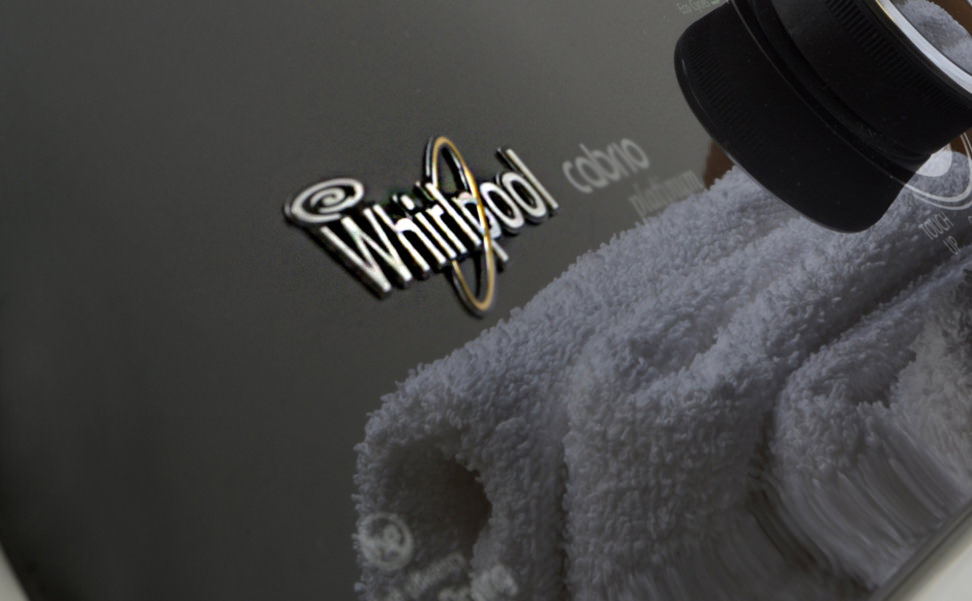 Introduction
The Whirlpool Cabrio Platinum WED8000BW (MSRP $849) is the latest in an updated series of Whirlpool dryers designed to match the company's new lineup of high efficiency, top-loading washers. And though it'll likely be sold as part of a package with a washing machine, this dryer deserves recognition on its own merits. It handled the tough Bulky and Delicates cycles with ease. Likewise, the Normal cycle was very effective. Though it lacks fancy features, it's quite easy to use, and $849 certainly won't break the bank. About our only complaint was that the Quick cycle put too much emphasis on speed and not enough on drying.
Design & Usability
Simplicity is the order of the day.
In the spirit of the Whirlpool WED8000BW itself, we'll keep this section free of frippery. Painted a sleek white, there's no clutter here: just six preprogrammed cycles on a central dial, a few time and temperature options, and a digital countdown timer. That timer was occasionally a source of consternation, as it proved to be a bit optimistic.
Using this Whirlpool is easier than hiring someone else to do your laundry for you. Just turn the machine on, put in your wet clothes, close the door, select a cycle, and press start. A one-time payment of $849 is all you'll shell out, and you don't have to figure out payroll tax deductions.
Performance & Features
Got the basics down, and impressed with Bulky and Delicate drying
First off, this Whirlpool had an exceptional Bulky cycle. It tossed our comforter around in its massive, 7.6 cu. ft. drum and got our test comforter on average 89 percent dry. That's a feat that dryers twice as expensive often can't replicate. The Delicates cycle was also notable, as it got clothes 99 percent dry while staying around 100ºF.
This Whirlpool had an exceptional Bulky cycle
The Normal cycle got just a bit toasty at 150.4ºF and ran over an hour, but got clothes dry. As long as you aren't drying the most fragile of fabrics, you shouldn't have any problems here. The Quick cycle, on the other hand, lasted 13 minutes. Indeed, it was quick. But it got a standard four pound load of laundry only 49 percent dry. If you ran it twice, or only threw in a shirt or two, you'd probably be OK.
Features-wise, there's not much going on here. A wrinkle-preventing extended tumble will run up to 150 minutes, but you'll be out of luck if you're looking for a boatload of dedicated cycles or a steam option.
Comparable Products
Before you buy the Whirlpool Cabrio Platinum WED8000BW, take a look at these other dryers.
Conclusion
It gets the job done
The Whirlpool Cabrio Platinum WED8000BW is a straightforward and effective dryer. All of its core cycles performed well, with the exception of a Quick cycle that sacrificed dryness for speed. If you're looking for an affordable dryer that turns its simplicity into an asset, this Cabrio may be the one for you.
Our editors review and recommend products to help you buy the stuff you need. If you make a purchase by clicking one of our links, we may earn a small share of the revenue. Our picks and opinions are independent from any business incentives.