Looking for a new washer? Our testing has proven that front-loaders are superior to top-loaders in almost every way. They're more efficient, have better cleaning power, and won't put as much wear and tear on your clothes as older designs.
But while you can easily spend well over a grand to get special features and controls, we're here to tell you that you don't have to. Our experts have spent countless hours in our state-of-the-art labs, testing every front-loader we can get our hands on. Along the way, we've uncovered plenty of washers that offer excellent performance for well under $1K.
So instead of draining your bank account, take a look at our picks for the five best front-loading washers you can buy today for less than $1,000. Want more info on a specific machine? Just click through to read our full review.
Updated January 05, 2018
Advertisement - Continue Reading Below
The Electrolux EFLS617SIW front-load washing machine has it all. The latest tech makes it great at removing stains, but keeps it affordable. Smart programming adjusts cycle times for temperature and soil levels, and the heavy duty cycle is the best we've tested. The 4.4-cu.-ft. drum isn't the largest on the market and the Normal cycle is long, but the 15-minute Fast cycle will clean clothes in a hurry.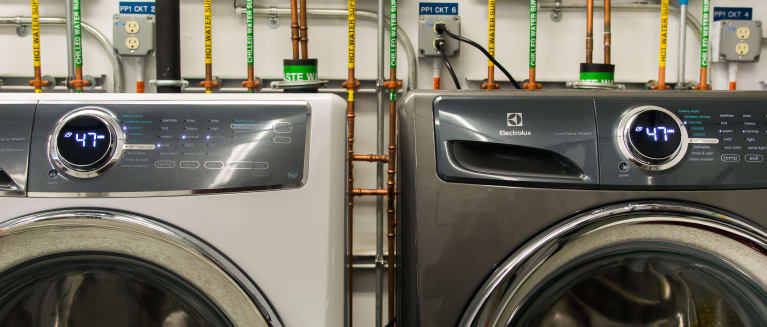 2
The EFLS517 sits right in the middle of Electrolux's 2016 front load washer lineup. It's about $100 cheaper than the flagship, but still retains steam and sanitize cycles, plus the customizable StainTreat setup. Even without all the unique stain-fighting tools found on the top-of-the-line 617-series machine, the 517 is no slouch when it comes to getting clothes clean.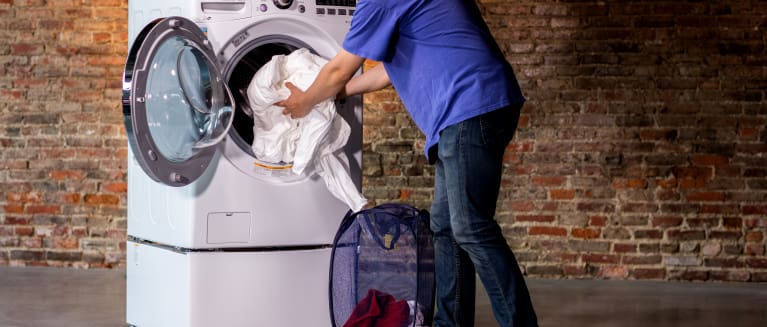 3
LG knows how to build a great front-loading washing machine, and the WM3770HWA is proof. TurboWash can get clothes clean in just 30 minutes, Sanitize and Allergiene cycles are great for families, and downloadable specialty cycles can tackle any kind of stain. It's also gentle on fragile fabrics. Available in two colors—white or graphite—the WM3770HWA offers fast cycles and great stain removal at a competitive price.
Where To Buy
$795.20
AppliancesConnection
Buy
$798.00
Home Depot
Buy
$799.99
Best Buy
Buy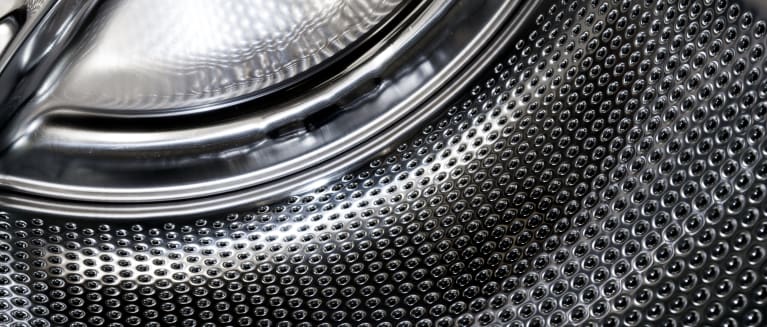 4
The Electrolux EFLW417SIW is an all-around good performer with an exceptionally affordable pricetag. At just under $700 on sale, it's the best entry-level front-load washer we've ever tested. It does lack some features found on higher-end models, but we think that's a good tradeoff: It keeps things simple, focusing on cleaning instead of extras like steam or specialty cycles.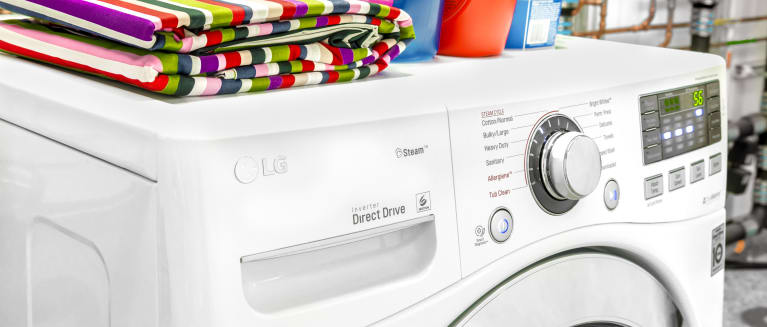 5
The LG WM3670HWA lets you do your laundry your way. With five different soil, temperature, and spin levels, you can customize a million different ways for every situation. Other options like Water Plus, help you clean more unique stains like heavy soils. However, the WM3670's coup de grace is its internal water heater. Our sensors picked up maximum temperatures north of 140°F, enough to clean even cloth diapers.
Where To Buy
$695.30
AppliancesConnection
Buy
$698.00
Home Depot
Buy
$699.99
Best Buy
Buy
Advertisement - Continue Reading Below