Looking for a new washer? Our testing has proven that front-loaders are superior to top-loaders in almost every way. They're more efficient, have better cleaning power, and won't put as much wear and tear on your clothes as older designs.
But while you can easily spend well over a grand to get special features and controls, we're here to tell you that you don't have to. Our experts have spent countless hours in our state-of-the-art labs, testing every front-loader we can get our hands on. Along the way, we've uncovered plenty of washers that offer excellent performance for well under $1K.
So instead of draining your bank account, take a look at our picks for the five best front-loading washers you can buy today for less than $1,000. Our favorite is the Electrolux EFLS627UTT (available at AppliancesConnection for $983.10), but we've got picks from several brands for you.
Updated July 10, 2018
Advertisement - Continue Reading Below
The Electrolux EFLS627UTT stands as one of the best front-load washers on the market. It is world's first washer to have a special place for detergent pods in the drawer, allowing for even distribution of soap. However, this washer also has strong fundamentals of stain removal and efficient cycles. Features like Sanitize, StainSoak, and Extended Refresh means that this washer can deal with any situation.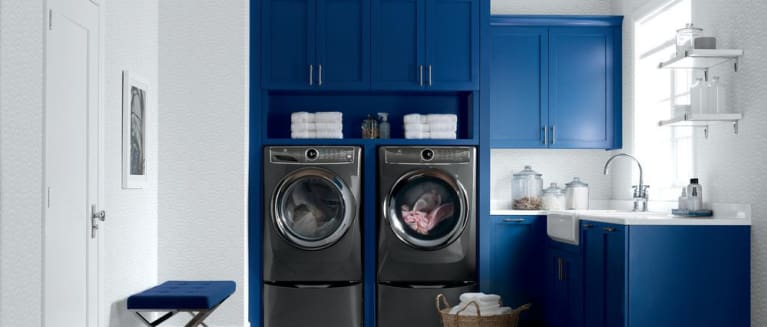 2
The Electrolux EFLS527UTT accepts all different kinds of detergents. It doesn't matter if its liquid, powdered, or pod detergent, the 527 has a slot for it. Our testing shows that the 527 can get stains out as well. Combine these two facts, and you get a front-loading washer that's worth its salt.
Where To Buy
$944.10
Home Depot
Buy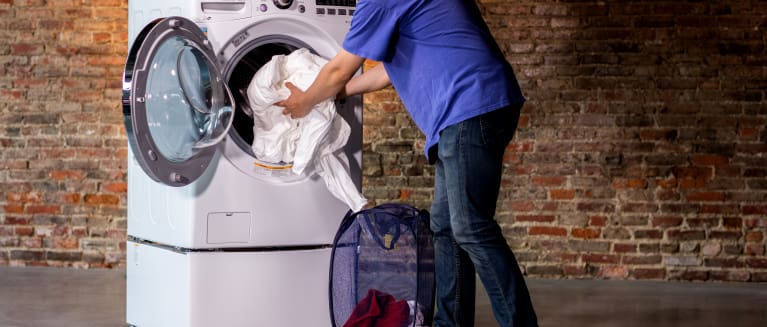 3
LG knows how to build a great front-loading washing machine, and the WM3770HWA is proof. TurboWash can get clothes clean in just 30 minutes, Sanitize and Allergiene cycles are great for families, and downloadable specialty cycles can tackle any kind of stain. It's also gentle on fragile fabrics. Available in two colors—white or graphite—the WM3770HWA offers fast cycles and great stain removal at a competitive price.
Where To Buy
$940.10
AppliancesConnection
Buy
$944.10
Home Depot
Buy
$944.99
Best Buy
Buy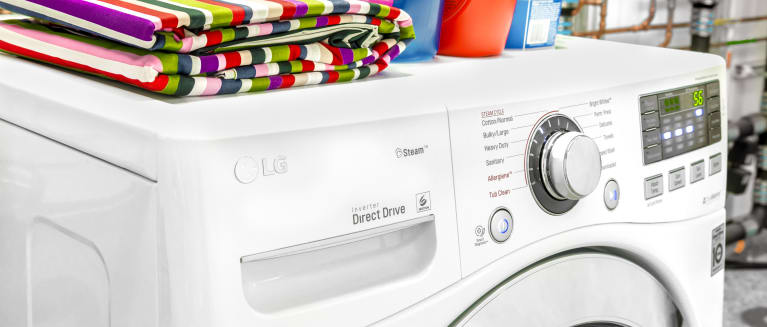 4
The LG WM3670HWA lets you do your laundry your way. With five different soil, temperature, and spin levels, you can customize a million different ways for every situation. Other options like Water Plus, help you clean more unique stains like heavy soils. However, the WM3670's coup de grace is its internal water heater. Our sensors picked up maximum temperatures north of 140°F, enough to clean even cloth diapers.
Where To Buy
$850.10
AppliancesConnection
Buy
$854.10
Home Depot
Buy
$854.99
Best Buy
Buy
5
The Maytag MHW3505FW front-load washer balances an affordable price with premium features. The 4.3-cu.-ft. washer features a Sanitize cycle and steam, both of which make it a good fit for families, and super-low sale prices mean you can get both this washer and its matching dryer for under $1,100. Even better: Our tests show this Maytag does a good job cleaning clothes, and it won't run up your utility bills, either.
Where To Buy
$809.10
Home Depot
Buy
$809.99
Best Buy
Buy
Advertisement - Continue Reading Below